13/03/2014
The IQ Business Center has been put into service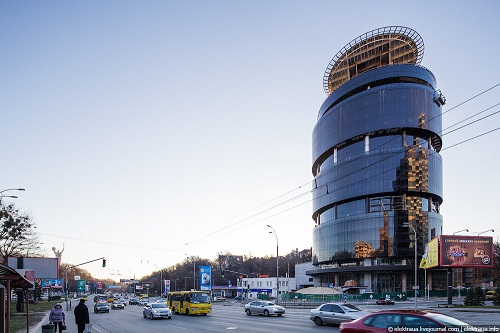 The IQ Business Center is a 19-storey building with a total area of ​​45,121 sq.m. with an underground 3-level parking and a helipad built in accordance with international standards. Thus, the complex became the first office center in the country with a rooftop heliport. The architectural concept of the business center was created by the leading Ukrainian architectural bureau TAM A. Pashenko. The interiors of the complex were designed by the famous English company Swanke Hayden Connell Architects.
"While implementing the IQ Business Center project, experienced specialists strove to create an exceptionally comfortable and functional atmosphere, as well as a healthy living environment," commented Anna Popruga, Head of Marketing and Sales at KAN Development.
For the first time in the IQ Business Center, a unique concept is used, thanks to which the most comfortable working conditions for future tenants - leading companies in Ukraine and the world - have been created in a modern class A + office center. Favorable location, comfortable luxury environment, flexible planning solutions, innovative technologies, intelligent elevator control system, modern engineering systems, energy efficiency, as well as European insolation standards will make it possible to organize the activities of tenant companies in the best possible way.
In addition, the complex has its own wide infrastructure: a Sport Life fitness center of the DeLux format with a swimming pool and an outdoor exercise area, a conference complex, a lobby bar, a restaurant with a terrace and a dining room for employees, a bank branch and a beauty salon, a travel agency, a notary office and dry cleaning, as well as a florist and press stand. Separate emphasis on the needs of VIP residents - they have a separate entrance, personal elevator, VIP parking area, as well as a full range of services.