22/11/2013
The IQ Business Center is a territory of big business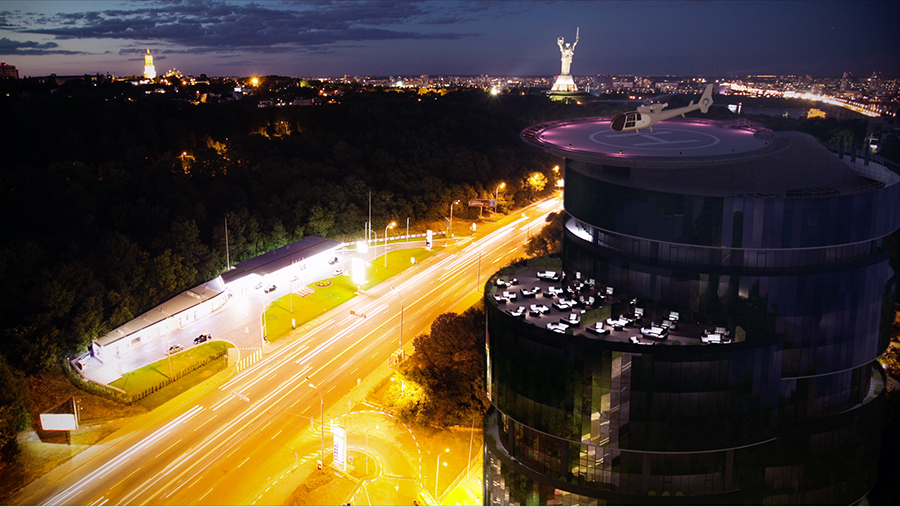 In the elite district of Kiev, the construction of the first in Ukraine class A + business center – the IQ business center is nearing completion. The opening of the complex is scheduled for early 2014.
For the first time, the IQ business center uses a unique concept that allows creating exceedingly comfortable working conditions for future tenants - leading companies in Ukraine and the world. Flexible planning solutions will make it possible to organize the activities of future tenants in the best possible way, an intelligent elevator control system will optimize and make moving between floors more comfortable, the unique shape of the building and European standards of insolation will provide maximum natural light.
The IQ business center has many advantages, including not only innovative solutions, but also an advantageous location, as well as its own infrastructure. The business center provides everything for high-profile representatives of the target audience: a personal entrance, an elevator, parking and even a certified helipad.
A coffee shop in the lobby will become a pleasant gastronomic filling of the IQ business center, as well as a status restaurant with a terrace and a dining room for employees, where all the needs of tenants will be satisfied: from daily lunches to business meetings of any format. One of the floors will be completely dedicated to the Sport Life Fitness De Lux fitness club with a swimming pool, the first unique outdoor zone, spacious gyms and other essential fitness attributes.
In addition, the IQ business center will feature: a conference complex, a SPA center, a bank branch, a notary office, a beauty salon and a travel agency, dry cleaning, press and floristry. There is a three-level parking for 244 cars and a guest parking for the employees and guests of the business center.
The interiors of the business center were designed by the famous English company Swanke Hayden Connell Architects.