28/10/2016
The IQ Business Center is on the leaderboard again!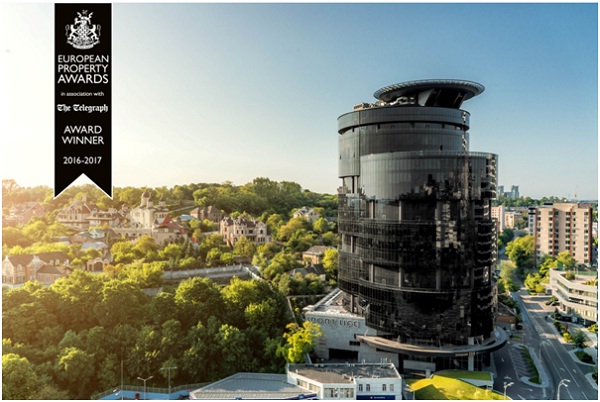 At the prestigious international event in the field of real estate - European Property Awards - on October 27 in London, the IQ business center won the Office development nomination.
The project appraisal was carried out with the participation of a group of 70 recognized experts in real estate, design, construction, journalists and market observers, who assessed projects on a number of parameters: design and construction quality, architectural solutions, interior design. The results of the competition were audited by the Daily Telegraph publishing house.
The first places in the nominations of the competition are awarded only to those projects that have shown the highest degree of professionalism and competence in their field. The victory in the authoritative international competition International Property Awards once again became a confirmation of the recognition of the quality and innovativeness of the IQ Business Center, compliance with international and European standards.
The International Property Awards is one of the most prestigious and recognized international real estate awards. This year the event celebrates its 25th anniversary. The awards are divided by region: Africa, Asia-Pacific, Middle East, Europe, United Kingdom (separate from all of Europe), North and South America. Within the framework of the award, there are also several nominations: "Architecture", "Interior", "Development" and "Company in the field of real estate", which, in turn, are also divided into a number of subcategories.